Contact with us now!
+90 216 572 99 94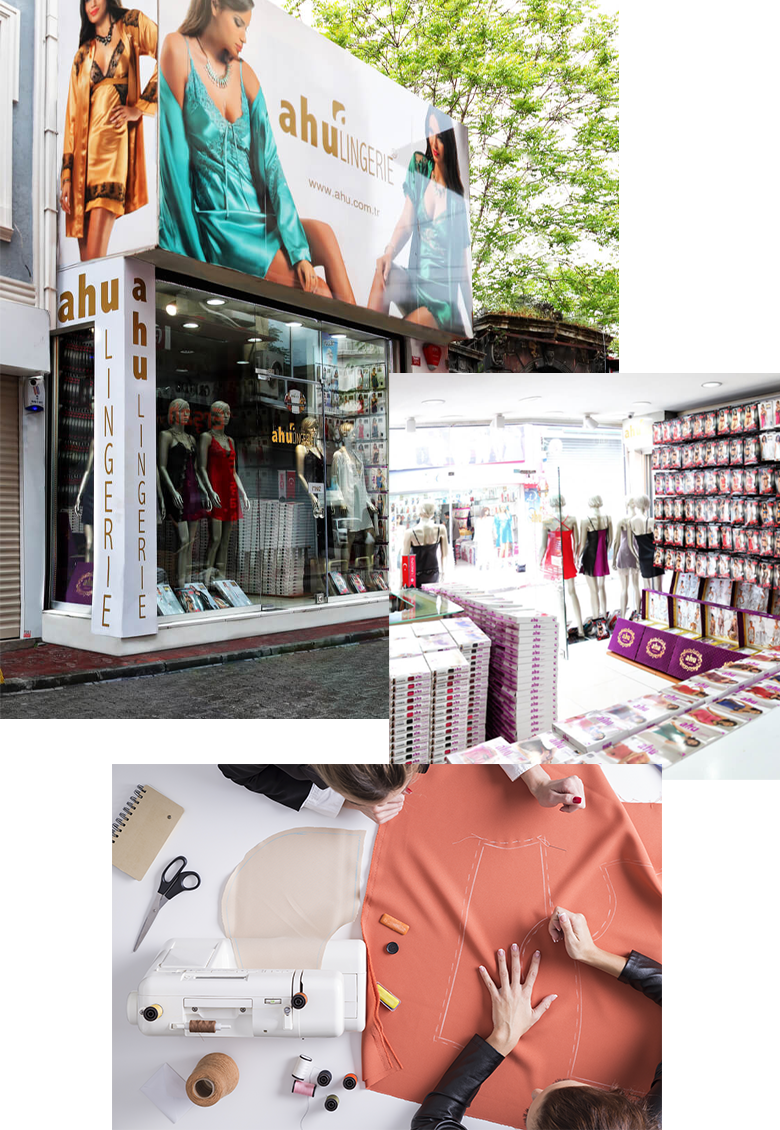 Since 1998, we work with the idea of making women feel comfortable and self-confident. Since 2010, we continue our journey as Ahu Lingerie to which we started as Selçuk Tekstil.
Our biggest feature is the traditional designs that are included by our creative models renewed every year. With our products suitable to every age and size, with our collections in which you'll feel the attraction of satin at the highest stage sate and expanding product options, we move forward in underwear and home clothing without compromising.
In our facilities located in Ümraniye, we make production with the latest technology and we are in the service with our shop in Yeşildirek which is the heart of the underwear sector. Apart from this, now you can easily access the underwear and home clothing products thanks to the online sales.
Our ultimate goal is to bring our fair price policy and quality products together with the end user. Along with the Turkish market, we export to more than 30 countries. In our country which is the leader of the world's textile sector, we also aim to keep our leadership in the field we focused on.
With experienced workers, customer-based system, renovative mentality and 20 years of experience, we always look at the future.
Ahu Lingerie continues to produce with you and for you.